Can You Train A Cat Like A Dog?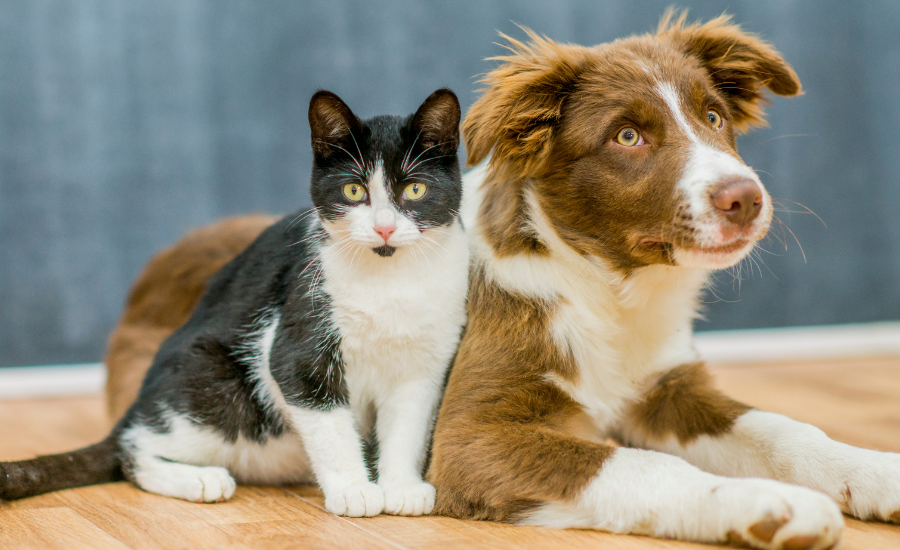 You might have asked yourself, 'can you train a cat like a dog?, (perhaps you believe that cats can't be trained at all) – and it's a curiosity that Supakit co-founder Kevin had, so he tasked Leili with finding the answer! What she discovered surprised them both… 
Okay, so the idea of a sheep cat might sound ridiculous, but why? What are the fundamental differences between cats and dogs that dictates their ability to learn, their desire to learn and what skills/commands are they capable of learning?
Related: The Complete Cat Harness Training Course
Basic instincts
To understand whether or not a cat could 'be a sheepdog', Leili delved (deeply) into the world of sheepdog training. She identified that one of the key factors in a dog's ability to be trained as a herder is because it falls into their natural, instinctive behaviour.
Cat training – what we know
Kevin's hopes and dreams of turning his kitty Lola into a sheep cat may be dashed, but, throughout Leili's investigation, she uncovered why there is such a huge misconception regarding how trainable cats are. The main reason was that the early practices of how to train animals weren't the most effective (or ethical) way of doing so, and as you can imagine, cat's refused to participate!
"Power is of two kinds. One is obtained by the fear of punishment and the other by acts of love. Power based on love is a thousand times more effective and permanent than the one derived from fear of punishment"
- Mahatma Gandi
This shift would prove to be pivotal because challenged the effectiveness of punishment-based training and showed that (in most cases) animals benefit and are more receptive to positive reinforcement and encouragement. It's more likely to result in an animal wanting to engage in learning new behaviours. Make sense right?
Okay, stick with us, we know what you're thinking. Sheep dog cats and now animal Navy recruits? We promise the findings are fascinating!
Yup, you read that right – cats are like dolphins, not dogs! But in all seriousness, understanding that like the dolphin, animals would respond far better to training when positive reinforcement was used, changed the game. The sad thing was, by this stage, the traditional 'punishment' style of training had been tested on cats, and its ineffectiveness subsequently saw cats being labelled as 'untrainable' due to their aversion to stressful and uncomfortable situations. Stressed cats don't learn.
What's the conclusion?
Cats are trainable but you need to use the correct method of training…
So, there you have it! Work with your cat and remember that just because you can, doesn't mean that you should train your cat to do novel or unnecessary tasks. The best reason to train them in anything is because it brings them joy, adds enrichment to their lives or is practical by helping them navigate their everyday endeavours calmly and confidently!
If you liked this article you might enjoy 
---